Starting Monday 01/17, we will be temporarily offering free PCR testing at all locations. Please contact us for details.
We fill new and existing prescriptions in-store, by phone and online.
Transfer your prescriptions to our pharmacy using our simple and secure online transfer form.
Visit us in person or contact a member of our pharmacy staff. We're here to help manage your health.
No insurance, no problem! We offer discount cards to our patients at Graves Drug
Become a Pharmacy Insider
Subscribe to our newsletter for promotions, health news and savings
Your Pharmacy Experts
Trust Us With Your Health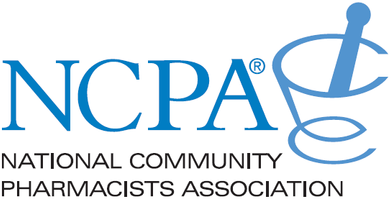 At Graves Drug, we believe that being a local independent pharmacy means providing healthcare and compounding services to our patients that are customized to meet their needs. Visit us today and let us take care of you.

Haley P.
"We love Graves Drug! Dared and Renee are very knowledgeable and stay up-to-date on pharmacy-related topics. Great gift shop too!"

Kristy M.
"Graves always reminds me of being a kid and going to the sidewalk sales, graves always had the best grab bags!"

Donald C.
"This is not just a place to fill your prescriptions. They have a great selection of gift items as well. In their Arkansas City location they also have a 50's style eating place in the store."
Graves Drug combines high quality products with personalized care. Our staff is happy to help you with any questions you may have
Check out our weekly health news blog, or subscribe to our newsletter and receive updates on health articles, specials and more
We offer a wide variety of services including conventional prescription filling, compounding, DME, health screenings and more

We'd Love To Hear From You
At Graves Drug, we're committed to helping you live a healthier life. Our pharmacy staff would be happy to help you with any questions you may have.